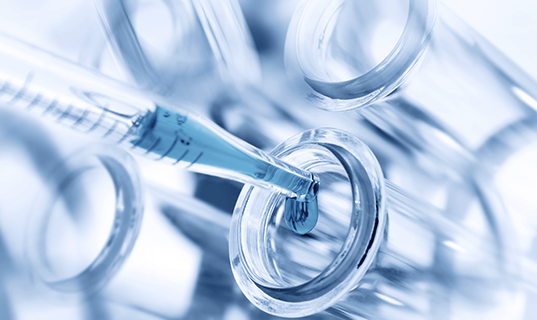 Methamphetamine Drug Testing. Stories of ex-addicts and Meth users
Methamphetamine is highly addictive street drug sold as powder or a pill. Crystal Meth is a form of methamphetamine that looks like glass or white rocks. Methamphetamine share some chemical similarities with amphetamine.
Some of nicknames for Meth are chalk, crank, crystal, ice, meth, and speed. Most of methamphetamines illegal imported from Mexico by cartels, but small percent of meth produced in the United States by small labs and sold locally.  
How methamphetamine used on the streets?
There are several ways to use methamphetamine. Drug users smoking meth, swallowing meth pills, snorting meth powder or dissolving meth to inject it into a bloodstream. The effect of methamphetamine fast and short-lasting. Most of the drug users repeating intake every several hours. This so-called "Meth Run", can last for several days. Methamphetamine quickly release high levels dopamine hormones which make you experience happiness. Other short effects of methamphetamine use are increased level of physical activity, loss of appetite, breathing fast, tachycardia and arrhythmia, high blood pressure.
Methamphetamine users experience long-term psychological and physiological changes such as extreme weight loss, dental problems also known as Meth Mouth, itching, skin ulcers from scratching, anxiety, confusion, sleep disorder, violent behavior, paranoia, and hallucinations. Some of the brain changes can become permanent and irreversible. Overdose on methamphetamine can cause stroke, heart attack, organs and systems failure.
There are several methods to detect meth abuse. Veritas Lab can detect methamphetamine use by doing 5 Panel Urine Drug Test, 9 Panel Urine Drug Test, 10 Panel Urine Drug Test, 12 Panel Urine Drug Test, 5 Panel Hair Follicle Drug Test, 9 Panel Hair Follicle Drug Test and 12 Panel Hair Follicle Drug Test. Also, methamphetamine testing is a part of Department of Transportation Drug Screen.
Methamphetamine detection time can depend on several conditions
Amount of meth used. How often and how many of methamphetamine consumed will affect the time frame of how long the meth stays in your body. Methamphetamine will take their body a longer period to eliminate the drug from its system.

Age of meth user. Older people have slower metabolism and drugs stays longer in their system, while detection time for younger person will be shorter.

Meth users with good health will have shorter detection time than people with health problems. Body filters such liver and kidney will perform better cleaning your system from methamphetamine if you have no liver or kidney diseases as well as good immune system.
Urine Drug Test for Methamphetamine at Veritas Lab
Urine Drug Test for 5 Panel, 9 Panel, and 10 Panel are the most common to detect methamphetamine abuse by employers for pre-employment, addiction treatment centers and probation officers. The person being tested urinates in a cup and the urine are then being tested to determine the levels of different drugs. Meth can be detected as early as 2 hours after consumption, and for up to 5 days after the last use.
Hair Follicle Drug Test for Methamphetamine at Veritas Lab
Hair tests are most often used by the courts, probation officers and employers such as police departments, financial institutions and casinos. 5 Panel Hair Follicle Drug Test, 9 Panel Hair Follicle Drug Test and 12 Panel Hair Follicle Drug Test can detect meth use for up to 90 days.
Having drug testing collection sites everywhere in the country makes a Veritas Lab truly local for everyone. The Veritas Lab network of laboratories have SAMHSA, DOT, and FDA certifications to administer Urine Drug Testing, and Hair Follicle Drug Testing. Most of the negative hair follicle test results are available within 1-3 business days. Veritas Lab Drug Testing Division works with the Department of Transportation, businesses, law firms, and probation officers court system. We offer full drug testing compliance to companies which employs truck drivers, pilots, coast guards, and railroad workers. Many businesses realized that having a drug-free workplace is an essential part of business success. Statistics prove that companies who perform pre-employment and random drug testing have significantly fewer employees who take sick days have much lower risks of work-related injuries and workers compensation cases and much better performance from their workers. Almost every firm that deals with cash and financial information, personal and sensitive data, pharmaceutical production and pharmacies are mandatory testing their workers for drug and alcohol abuse. Many schools, colleges, and universities also require their students to take a drug test before admission. Veritas Lab Drug Testing Division works with the court system around the country. Veritas Lab administers court admissible Urine and Hair Follicle Drug Testing for court orders, probation, child custody, and divorce cases. Our business clients enjoy our online suite of products, where every company has their login credential on the website and can download drug test results as soon as they're available. Many clients find it convenient that drug test results are stored in one place and can be accessed at any time. Veritas Lab works with the probation officers who perform mandatory probation drug and alcohol at our laboratories. Many concerned parents do drug tests on their children so they can identify a problem at an earlier stage and take appropriate action. Veritas Lab also administers drug testing for divorce cases and child custody while one of the spouses accuses their ex in drug abuse. Drug Testing process with Veritas Lab is easy and convenient. In order to get your Urine or Hair Follicle Drug Test done, you will have to follow a few simple steps. All you have to do is locate the nearest drug testing lab on this website and choose the type of drug or alcohol test you need. You will have to register for the test and get a registration code. You can register for Urine Drug Test or Hair Follicle Drug Test online or by calling our scheduling center at 888-398-0059. No appointment is necessary. You may walk-in to your closest Veritas Lab Drug Collection facility any time during normal business hours and receive a drug testing registration code. You must have a valid government issued photo ID when you go for drug testing. Make sure you drink enough of water if you're going for the urine drug collection, but not an extreme amount. Overhydrating can cause your results to be diluted. If you register for a hair follicle drug test, you must have enough hair– at least 1.5 inches on your head, or at list an inch of body hair. Body hair can be used only for 5-panel hair follicle drug test and 5-panel hair follicle drug test with opiates. For higher drug testing panels we can only collect hair from the head. If you're doing an instant test, your results will be available online shortly. After the laboratory test collection at Veritas Lab Drug Testing, your sample will be securely delivered to one of the nationally accredited testing facilities. The sample will be checked for integrity and tested for illegal substances. If the initial sample is negative, results will be reported to you over the email and available online. If your initial Drug Screen  is positive, the sample will be retested to make sure there were no errors. If confirmation testing still shows non-negative results, it will be reported to Veritas Lab Medical Review Officer (MRO). The MRO – physician is specially trained to interpret drug and alcohol test results. MRO will attempt to contact you giving you a chance to explain yourself. If Veritas Lab MRO finds your explanation satisfying, your results will be reported as Negative for Drugs or Negative for Alcohol. If MRO thinks that your evidence is inconclusive, your Drug Test Results will be reported as Positive. Veritas Lab has decades of experience in drug testing. We urge you to give us a call if you are looking for Drug Testing so our specialists will explain all possible testing options and will guide you through the process, You can order the following drug and alcohol testing online: 5 Panel Urine Drug Test | 9 Panel Urine Drug Test | 10 Panel Urine Drug Test | 12 Panel Urine Drug Test | 5 Panel Hair Follicle Drug Test | 9 Panel Hair Follicle Drug Test | 12 Panel Hair Follicle Drug Test.
 Drug Test Alabama |  Drug Test Alaska |  Drug Test Arizona |  Drug Test Arkansas |  Drug Test California |  Drug Test Colorado |  Drug Test Connecticut |  Drug Test Delaware |  Drug Test Florida |  Drug Test Georgia |  Drug Test Hawaii |  Drug Test Idaho |  Drug Test Illinois |  Drug Test Indiana |  Drug Test Iowa |  Drug Test Kansas |  Drug Test Kentucky |  Drug Test Louisiana|  Drug Test Maine |  Drug Test Maryland |  Drug Test Massachusetts |  Drug Test Michigan |  Drug Test Minnesota |  Drug Test Mississippi |  Drug Test Missouri |  Drug Test Montana |  Drug Test Nebraska |  Drug Test Nevada |  Drug Test New Hampshire |  Drug Test New Jersey |  Drug Test New Mexico |  Drug Test New York |  Drug Test North Carolina |  Drug Test North Dakota |  Drug Test Ohio |  Drug Test Oklahoma |  Drug Test Oregon |  Drug Test Pennsylvania |  Drug Test Rhode Island |  Drug Test South Carolina |  Drug Test South Dakota |  Drug Test Tennessee |  Drug Test Texas |  Drug Test Utah |  Drug Test Vermont |  Drug Test Virginia |  Drug Test Washington |  Drug Test West Virginia |  Drug Test Wisconsin |  Drug Test Wyoming |  Drug Test  DC Washington
#Meth #Methamphetamine #DrugTest #UrineDrugTest #HairDrugTest