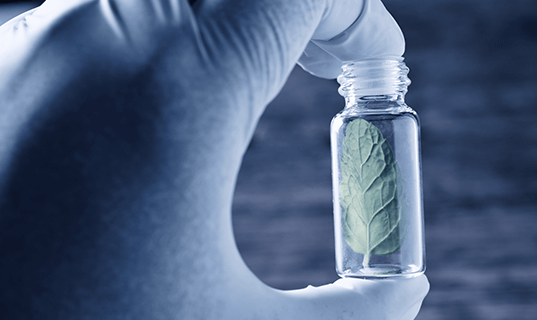 Synthetic THC Spice K2
Synthetic Marijuana also known as drug of many names. It has not been long since this narcotic became popular. First Synthetic THC was introduced in Europe in earlier 2004. It came to the United States round 2008. Since the ingredients of synthetic marijuana were not controlled substances it was allowed to sell pretty much everywhere. Easy to buy is the factor played the major role in world wide spread pandemic of spices.
What is Synthetic THC? What is Spice? What is K2?
Synthetic cannabinoids have nothing to do with marijuana. What's called Spices are chemical substances that influence same brain receptors as THC – tetrahydrocannabinol found in marijuana plant. Difference between natural THC and synthetic molecules is that marijuana plant contains a combination of natural substances, and synthetic chemicals have only one modified chemical ingredient.
What is the synthetic THC?
The history of synthetic THC goes back in 1980 when Pfizer Pharmaceuticals first synthesized synthetic alternative of cannabinoids. Also studies on developing synthetic analogues of marijuana took place in Hebrew University in Jerusalem, but the founding father of synthetic marijuana considered to be a professor of Clemson University in South Carolina John W Huffman. New molecule which become a golden standard of spices was named JWH-018. It is common in chemistry, when new molecule developed to be named with the initials of scientist and number of developing experiment. So JWH is a stand for John W Huffman, and 18 is a number of experiment when molecule of synthetic THC was successfully synthesized.
What is nicknames or other names for synthetic THC (marijuana)?
Synthetic marijuana (THC) are well known as a drug of many names. Some of the names for cannabinoids are K2, Spice, Black Mamba, Bombay Blue, Genie, Zohai, Banana Cream Nuke, Krypton, Lava Red, natural herbs, herbal incense herbal smoking blends, not for human consumption, c-liquid, Kronic and many more.
Are the any harm using synthetic THC? Are there any harm using Spice? Are there any harm using K2?
CDC have numerous reports of complications from use of synthetic cannabinoids. Some of them fatal. There are no clinical studies have been implemented, but evidences coming from around the globe. The list is that unlike marijuana, Spice can cause a dependency. Psychosis can be developed from use of synthetic marijuana, as well as use of K2 can trigger acute psychiatric conditions for people who had their illness in remission. Psychosis from synthetic THC use can last from several hours to up to 7 months. Deaths has been reported following K2 usage. Autopsy reports show multiple organ and system failure, considered to be a straight result of Spice use.
Is it legal to use Spice? Is it legal to use Synthetic Marijuana? Is it legal to use K2?
The answer is NO. It is illegal to sell, possess, and operate a vehicle under influence of synthetic THC. What's called Synthetic Marijuana is combination of numerous chemicals, which constantly changing. DEA trying to keep track of Synthetic THC ingredients and ban found components, however combinations of these chemicals are changing. Synthetic THC is illegal in most of the countries.
Can Synthetic Marijuana be detected in urine drug test? Can Spice be detected in urine drug test? Is there any urine drug test for K2?
Yes, Veritas Lab do offer urine drug test for synthetic THC. Spices can be found in the urine testing for the period of 3 days or up to a week for the heavy users. Our K2 urine drug testing detects metabolites of the most common ingredients of synthetic marijuana – CP 47497, JWH-018, JWH-073, HU-210 which are found in 97% of synthetic cannabinoids. We utilize gas chromatography coupled with mass spectrometry (GC/MS) while testing for Spices. These methods proven to be the most accurate method of detection and approved by SAMHSA and FDA.
Is there hair follicle drug test for synthetic marijuana? Can Spice be detected I hair follicle drug test? Where I can get hair follicle drug test for K2?
There is no hair follicle drug test for Spice. Synthetic marijuana can be detected in urine only. Toxicologists are in the process of developing a hair follicle drug test for synthetic THC.
What the effect from using synthetic marijuana? What will happen if I'll use Spice? What's the effects from K2?
Within 10 minutes from consumption of synthetic THC besides of euphoria you will develop anxiety and possible hallucinations. Most of the users report to have tachypnea (hyperventilation) and psychosis.
Where can I get a drug test for synthetic marijuana? Where can I get tested for Spices? Can I test my kids for K2?
You can call schedule your test for synthetic THC online or by calling 888-398-0059. Veritas Lab have over 5000 clinics nationwide. All of our results done at SAMHSA certified labs, signed by Medical Review Officer and are court admissible.
Whether you're a business representative that wants to be sure that your employees are in an unaltered state of mind on the job or college dean concerned about your students' well-being, a drug test can help ease your anxieties. Administering drug tests regularly can help the individual of concern to stray away from illicit activities, can help to identify drug use and/or dependency, and can ensure the safety of that individual and those around them.
There are many factors to consider when scheduling a drug test; you must be sure that you choose an accredited laboratory that protects not only your employees or the individual of concern, but yourself as well. The type of drug test depends on what your needs are. A urine test is great for random drug testing, however, it can only detect the presence of drugs in one's system for a limited amount of time and it can be easy for a person to "detox" before a regularly scheduled drug test. However, you can order a hair follicle test to follow up a urine test in order to verify the results. Further, a hair follicle test is the best method to detect repeat drug offenders and can help deter current employees from violating drug-free workplace policies.
Entrusting an accredited, FDA-approved laboratory, like Veritas Lab, with your drug testing can protect you and everyone else involved. Our staff is trained and certified in DOT compliant drug testing and our highly experienced team of microbiologists are experts in ASTM, AOAC, AATCC, FDA, EPA, USDA, USP, CTFA, JIS, ISO and other methods of analysis.
Additionally, Veritas Labs takes care of the all the nitty-gritty work of planning, collecting, and delivering the test for you so you can get back to business. We pride ourselves on the best customer service in the industry, we will answer your call 24 hours each day, 7 days a week. Call us toll-free today at 888-398-0059